Below is information from one of the sheets from the "take home" packets given at the most recent Weekend we held in Knoxville, TN. Much of it bears repeating!
---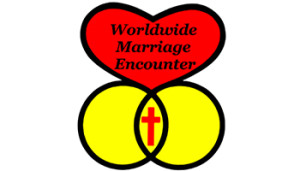 The WWME Logo – The red heart represents love: the love between the two of you and amidst our community.  The yellow overlapping circles represent our intertwined wedding rings and the cross where they intersect represents God in our marriage.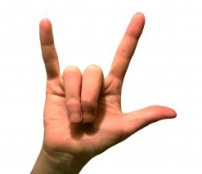 The Hand Sign – This is the American Sign Language expression of love. We make an "L" by pointing our Index Finger up and our Thumb out. This says "Love".  We also point our Pinky   Finger up, which says "I".  The two middle fingers stay folded. All together when we show this sign to others it says, "I love you".  Be generous with this greeting.
Communion Side by Side – Another way that we encourage other encountered couples to keep working on their relationships is by openly displaying that "We Are Sacrament."  During Communion time at Mass we stand side by side as we receive the Eucharist or Precious Blood.  If anyone asks you about this behavior, you have a great chance to promote the WWME Weekend!

GATN Spirit –This is our Community monthly newsletter that will come to you via E-mail.  The Spirit will keep you up to date withinformation about Community events, a love letter and dialogue question from our Area leaders, and love notes from couple to couple.  If you do not receive the Spirit within a month of your Weekend contact one of your Presenting Team couples to make sure we have your correct e-mail address.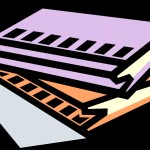 WEDS Groups – This is our name for post-Weekend Sharing Groups.  Unlike the WEDS dialoguing tool in your Weekend workbook, these letters stand for: Witness * Enrich * Dialog * Support. WEDS groups gatherings are local and normally held monthly at the same time (e.g., 2nd Sat. @ 7:30 or 1st Sun. @ 2:00). Gatherings generally include a 10 min. presentation (given by a couple) to get you thinking about your relationship, a private 10&10 dialog with your spouse, voluntary sharing with the group, community announcements, and social time with refreshments.
Group sharing – is similar to how we share with each other in our own couple dialogue.  One tells about his or her feelings on the issue while the others listen.  We do not comment on the sharing of another person. We resist the urge to problem-solve or pacify their feelings.  Remember sharing should always focus on your own feelings. It is not a discussion, no dumping or blaming.  Please avoid interrupting or making cross talk while someone is sharing and maintain confidentiality.
Sharing Groups can use technologies like Skype, WebEx or Hangouts, to include geographically spread out couples.
Community Events
Watch your Spirit for events like Enrichment Days, World Priest Day events and WEDS Appreciation nights. The following are yearly Community events in the Atlanta Area.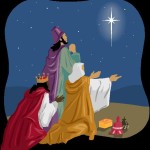 The Family Epiphany Party (early January) – This gathering is for families and couples to celebrate the gift of Jesus in our lives.  It features a Pot-Luck dinner, a presentation by a local encountered family, a private 10&10 with your spouse/family, limited group sharing and a delightful Nativity Pageant put on by the attending children.  Most parents dress their children as Angels or Shepherds. This event takes place at one of our local parishes.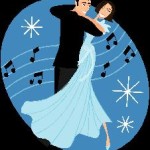 The World Marriage Day Ball (in February) – This is for couples only and takes place in a hotel ballroom. It includes a formal dinner, a local D.J., hours of dancing, a Silent Auction of beautiful items and the chance to get all gussied-up! This is our Community at their finest.  Often WEDS groups will arrange to sit together to double their enjoyment of this Valentine's Day Ball.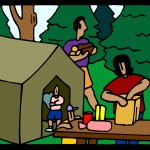 The Spring Fling Campout & Picnic (April or May) – This is another event for couples or families.  It takes place at one of the GA State Parks.  Many people camp close to each other all weekend long and others just come for the Picnic and games on Saturday. Great fun with great people.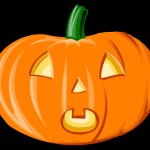 Red Top Family Fun Fest– (late October) – This awesome weekend takes place in Red Top Mountain State Park on Allatoona Lake, GA.  For more than 30 years our Community has gotten together, rented all the Cabins, half the Lodge rooms and set up camp at Red Top. The activities include a Pot-Luck dinner, a Pit Roasted Pork dinner, Games & Crafts, a Hay Ride, a Children's Mass, a Silent Auction, a fun Live Auction, Trick-or-Treating at the cabins, Middle-school, High-school, and Adult Parties … and more.  Come for the weekend or come for the day on Saturday.
Save the date: Red Top is October 23-25 in 2015.  This will be our 32nd year gathering at Red Top as a Community.  Watch the wwmeatlanta.com web site for information to rent a cabin or share a cabin for the weekend or plan to stay at the nearby hotel.  Or come for the day on Sat. the 24th.  This will be a full day of family fun (+ evening Mass) for the cost of a $5 parking pass.
All of these wonderful events are a shared commitment Encountered Couples have made to each other throughout the years, in order to be able to maintain the Journeying With Others principle learned on the Weekend. They can only continue (and grow in Tennessee) with your participation!
Come join us!!!!!